BPO 
Services & Customer Engagement Solutions
Scalable BPO services for all of your customer service needs
Outsourcing customer service tasks or customer engagement functions with First Credit Services is a cost-effective way to quickly address service areas that are currently being underserved by your existing internal operation. Contracting these services out with FCS BPO services can quickly fix coverage issues, lower your expenses, and build loyal customers.
First Credit Services, being a BPO company specializes in Customer Engagement Outsourcing, and are set up to handle most customer services tasks. With call centers located in both the US and India we can provide solutions to meet most budgets. We offer the highest level of customer engagement service in the industry at the most competitive prices.
Present Across
the Customer Lifecycle
From customer acquisition and engagement to the retention and debt recovery, our BPO services leverage the capability of our experienced staff and advanced technologies to add value across the customer lifecycle.

Acquisition
We can help you convert your prospect into a paying customer by leveraging data and insights and creating a solid conversion strategy.

Servicing
Our omnichannel platform, OmniXp, allows your customers to freely interact with us through multiple communication channels delivering superior customer engagement.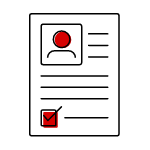 Retention
With personalized experiences and tailored offerings, we help you improve customer loyalty and retention while saving costs.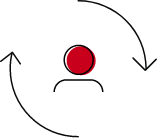 Recovery
With the combined effort of our Advanced AI and seasoned staff, we employ an empathetic collection approach to maximize recovery.
Customer Services
Receivables Management


Telephone Answering Services



Customer Service and Support

Data Breach Service/Emergency Customer Notifications

Market Research and Data Collection



Seminar and Event Registration






1st Party Delinquency Notifications


Customer Service and Support

First Credit Services has centers located both on-shore and off-shore and can provide solutions to meet most budgets. FCS being the leading BPO company offers the highest level of customer service in the industry at the most competitive prices.
Call us today to learn more about the many service options we have available.
Interested to know more? We can help.
Your Brand, Our Agents!
Our call center agents learn your business, talking points, and culture. They become brand experts and will provide the highest level of friendly service to your customers.
Your Message, our Methodology!
We work with your team to develop brand messaging and scripts. We then incorporate those into our OmniXp platform, which allows customers to engage with your brand through digital channels (SMS, email, chatbot) and human connections (phone, chat).
Your Systems, Our Integration
First Credit Services can work directly off your system of record, so all communication and transactions are instantly documented and processed within your CRM.
Trusting First Credit Services with your customer engagements is a quick and effective way to seamlessly ensure quality human interactions and digital connections for your customer service needs.
"We recently launched a new software platform and needed a scalable resource to keep up with the support demand. FCS quickly learned our business and built a support team that grows with our business. They have been an integral part of our success."
VP of Customer Experience – Growing Software Company
"We are so pleased with First Credit Services, and the staff that we work with. From the moment we got onboarded to a couple of months into the service, I love that each time I have an interaction with someone from FCS, they are always professional and easy to work with. "
Director of Collections, Financial Services Company
"We've been extremely happy with FCS. They are outperforming all other agencies we've utilized in the past. They treat our constituents with respect and deliver results. "
Controller – NJ Township
The latest from First Credit Services
21 June 2023
Our client operates a chain of high-volume health clubs. They saw the amount of time their managers and front desk...
Interested to know more? We can help.