Has Your

Collection Strategy Changed?
Consumers' behaviors and technologies have drastically changed over the last several years and so should your credit collections strategy. First Credit Services is a fully compliant, nationally licensed third party debt collection agency that is reimagining collections. We've invested millions of dollars in developing a consumer-centric Omnichannel platform, up-to-the-minute skip tracing tools, and AI engines that optimize right party contacts. With over 4,000 clients world wide, we've helped our customers recover all types of consumer and commercial debt, including medical, membership fees, auto loans, credit card, and heavy equipment.
Why do some of the most
recognized brands in the world work with First Credit Services?
With over 72 million Millennials in the US, who account for over a trillion dollars in debt, it's now more important than ever to have an omni channel communication strategy . Traditional call center collection methods are ineffective with this generation and digital strategies by themselves lack empathy and can leave consumers with a cold and unwelcoming experience.
By utilizing our OmniXp connection platform, consumers have the freedom to choose how they communicate with us and pay their bill. They receive personal connections with our agents and experience the ease of access with our digital touch points. We've opened the communication lines up, allowing comfortable engagements for all consumers!
In today's digital world, consumers encounter a lot of noise from social feeds, phone notifications, spam callers, and emails. Our EngageRight machine learning engine helps us cut through the noise, by building individual connection profiles for each consumer. We know which consumers are most likely to respond, what medium to use, and the best time to approach them.
With over 4,000 clients there's a reason why some of the most recognized brands trust First Credit Services as a third party debt collection agency for late-stage collections.
We take pride in the level of customer service our agents provide. It is at the core of our ongoing training program and the backbone of our success. You cannot expect good service without providing the right environment and we have been voted the best place to work in collections for 4 out of the last 6 years.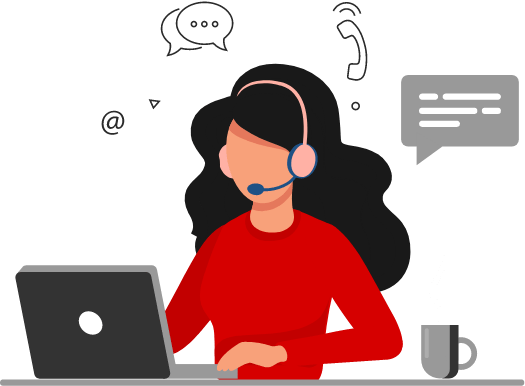 "We have very strict requirements in place that need to be met by our collection vendors. FCS checked all our boxes and continue to pass our ongoing compliance and regulatory audits. We also set very aggressive collection goals for our Third-Party Agencies. FCS has always met or exceed those targets. I highly recommend FCS for your collection needs."
Director of Collections - Fortune 500 Auto Finance Company
"Our portfolio recoveries have improved by 35% since bringing on First Credit Services, we look forward to a long-standing relationship!"
VP of Collections - Equipment Finance Company
"First Credit Services has been the preferred collection partner for all of our corporate clubs since 2007. While serving our 200+ locations, they have collected over 17 million dollars in a professional and compliant manner."
Director of Billing Operations - National Fitness Brand with 200+ locations
The latest from First Credit Services
21 June 2023
Our client operates a chain of high-volume health clubs. They saw the amount of time their managers and front desk...
Interested to know more? We can help.