Scalable Resources for Healthcare Billing and AR Departments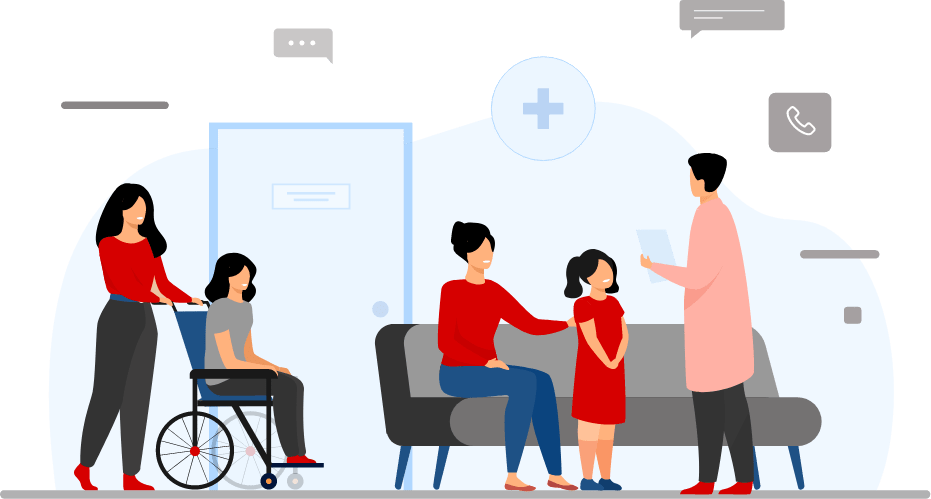 Uncomplicate Claims Management!
With the ever-changing coverage and regulatory requirements, It's common for hospitals and physician groups to outsource several of their accounts receivables processes, including patient balance notifications, past due reminders, and insurance claim follow up.  In the Healthcare industry, this outsourced service is called Extended Business Office (EBO). Many of our hospital and medical office clients have set up EBO's with us to help reduce their AR days and improve insurance reimbursements. Our EBO agents are experts in recovering insurance balances, resolving denied claims, executing appeals, and having positive engagements with past due patients.  By utilizing our service, they have freed up resources, saved money, and recouped more money from insurance claims than ever before.
Introducing Our New Service –
Emergency Department Follow Up!
Emergency Departments are one of the hardest places to confirm insurance coverage. This stressful and fast paced environment makes it difficult to capture accurate billing information. Fortunately, First Credit Services has a solution to help EDs resolve this problem. FCS' ED Follow Up Service provides friendly follow up calls on your behalf, to all patients within 24 hours of discharge. These friendly check ins allow us to verify the data captured during their visit, collect any missing information, and ensure patients understand their discharge instructions. Improve your ED's billing accuracy now.
First Credit Services Provides the Following EBO Offerings




Insurance Claim Follow-Up

Patient Balance Notifications & Follow Up


Patient Access Eligibility

Emergency Department Follow Up

"FCS has been our EBO partner for over 5 years. Since working with them, our hospital has realized significant drops in our AR days and a reduction in the number of patients sent to bad debt collections. They've truly mastered the art of navigating insurance claims and patient balance engagements."
Director of Billing – East Coast Hospital Network
"First Credit takes over the difficult task of communicating and working with delinquent patients. Their integration with our billing platform has streamlined the entire process taking the stress off our lab managers. FCS enables our operating teams to focus on what's important, providing great service for our patients."
CFO – Clinical Laboratory Company
"Our portfolio recoveries have improved by 35% since bringing on First Credit Services, we look forward to a long-standing relationship!"
VP of Collections – Equipment Finance Company
The latest from First Credit Services
21 June 2023
Our client operates a chain of high-volume health clubs. They saw the amount of time their managers and front desk...
Interested to know more? We can help.